Community Gardens
March 12th 2021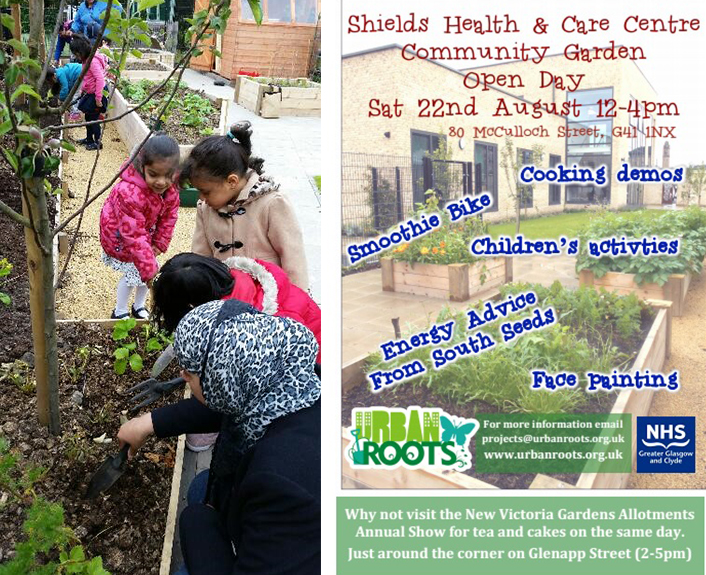 Part five of our R&D showcase is our work with community gardens.
We believe community gardens can provide an essential function to both domestic and non-domestic projects. We have created two community gardens that are now well established and have been highly successful.
Govan Growers
A series of plots were created in surplus development land at Vicarfield Street for Govan Housing Association. The triangular wedge of land would otherwise have been landscaped as a communal space, however, concerns of anti-social behaviour and maintenance cost precipitated an alternative solution.
The creation of the community gardens passes maintenance costs and management responsibility to a constituted community organisation. At handover the waiting list for the gardens was over-subscribed and remains so today. The gardens have been hugely successful with residents who are able to grow their own food on site, reducing their food costs and carbon footprint.
The gardens have an important local social and outreach function. The plots are also used by Galgael to help those who need help in difficult circumstances to unwind in a friendly and welcoming space.
Urban Roots
A community garden was created at The Shields Health and Care Centre in Pollokshields. The garden is operated by charitable organisation, Urban Roots. The operation of the garden is closely aligned with the function of the health centre. GP's can suggest time or classes provided in the garden through "social prescription".
The garden provides an important social outreach function. This allows members of the local community, who are deemed hard to reach from a healthcare perspective, to engage with the facility. This provides a softer and more holistic entry point to health and wellbeing for the community.
The garden has been hugely successful with Urban Roots securing grant funding to expand its range of classes and services on the site.