Council approves £19M Clydebank Health and Care Centre
June 08th 2018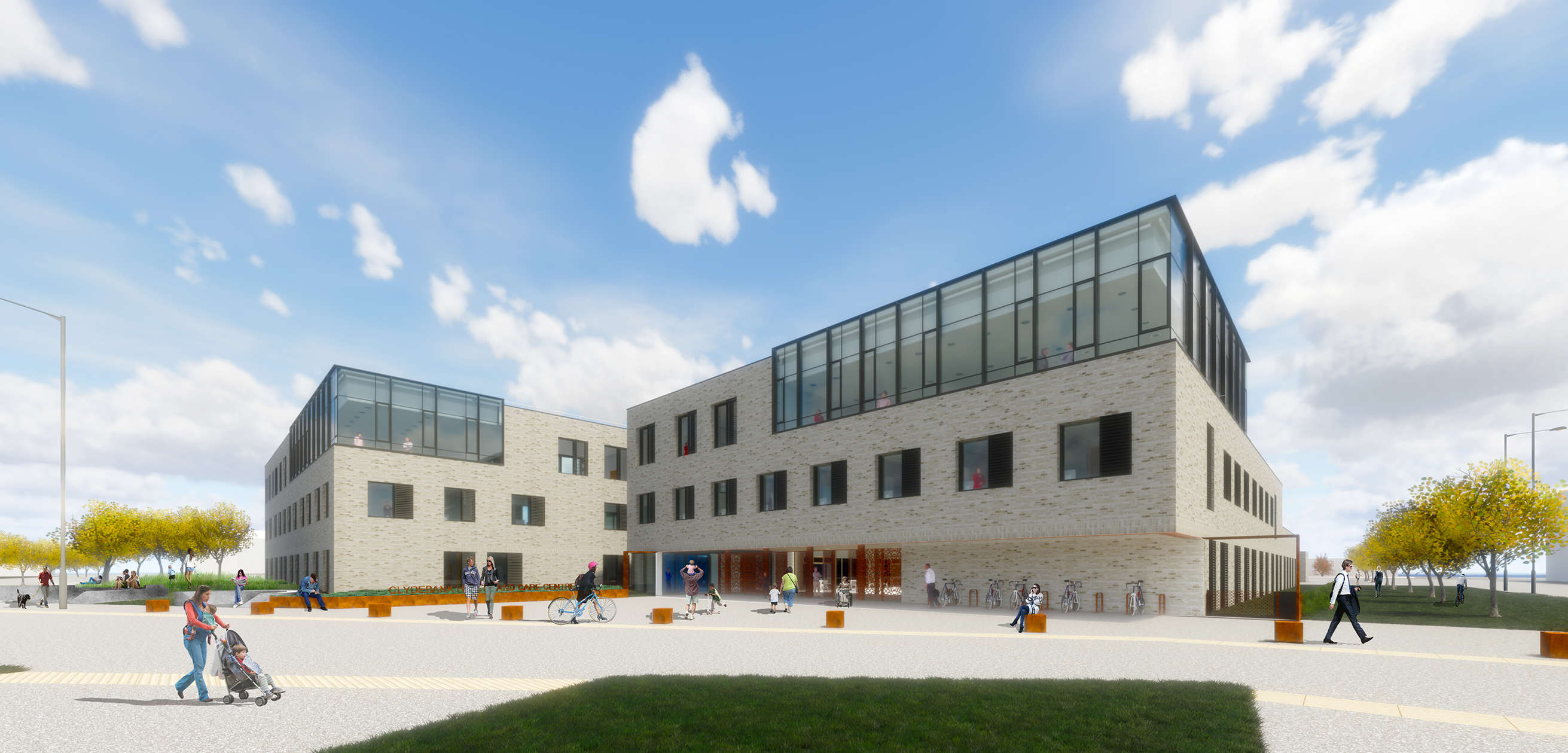 We are pleased to announce that Clydebank Health and Care Centre, developed with Hub West, NHS GG&C and WDC HSCP, has received planning approval. The health centre, which will be built on the health quarter of the Queens Quay regeneration project, will support the provision of high quality services and help improve the health and lives of residents.
The three-storey building will replace the existing health centre on Kilbowie Road and it is estimated more than 40,000 residents will access services at the new centre.
Along with GP practices residents will also access podiatry and physiotherapy along with consulting and treatment rooms. The new centre will improve primary care services by giving the people of Clydebank access to the most up-to-date, high quality healthcare facilities. The centre will also be the central base for community health teams.
The building design is fully compliant with the Equality Act and Disability Discrimination Act and has undergone extensive consultation with the local Access Panel.
It is anticipated the new health and care centre will open in 2020.
Councillor Marie McNair, Chair of the West Dunbartonshire Health & Social Care Partnership, said: "This is great news for the people of Clydebank. We have fought hard to get improved health services in our area and this new building will change the lives of many of our residents. Along with the new facilities, the designers have been mindful of our rich heritage and this honours our past and reflects our modern culture of our town. I would like to thank everyone involved in the project thus far for their commitment to the health of the people of Clydebank.
Beth Culshaw, Chief Officer of the West Dunbartonshire Health and Social Care Partnership, added: "This new Health and Care Centre will not just replace the existing facility, it will give residents access to state-of-the-art health and care services in a facility fit for the 21st Century – all under one roof. We are committed to enhancing our community health services and the Clydebank Health and Care Centre will be the perfect place in which this vision can become a reality and I am sure it will serve the local community well for many years to come."