Dumbarton Rock: Charrette
March 03rd 2015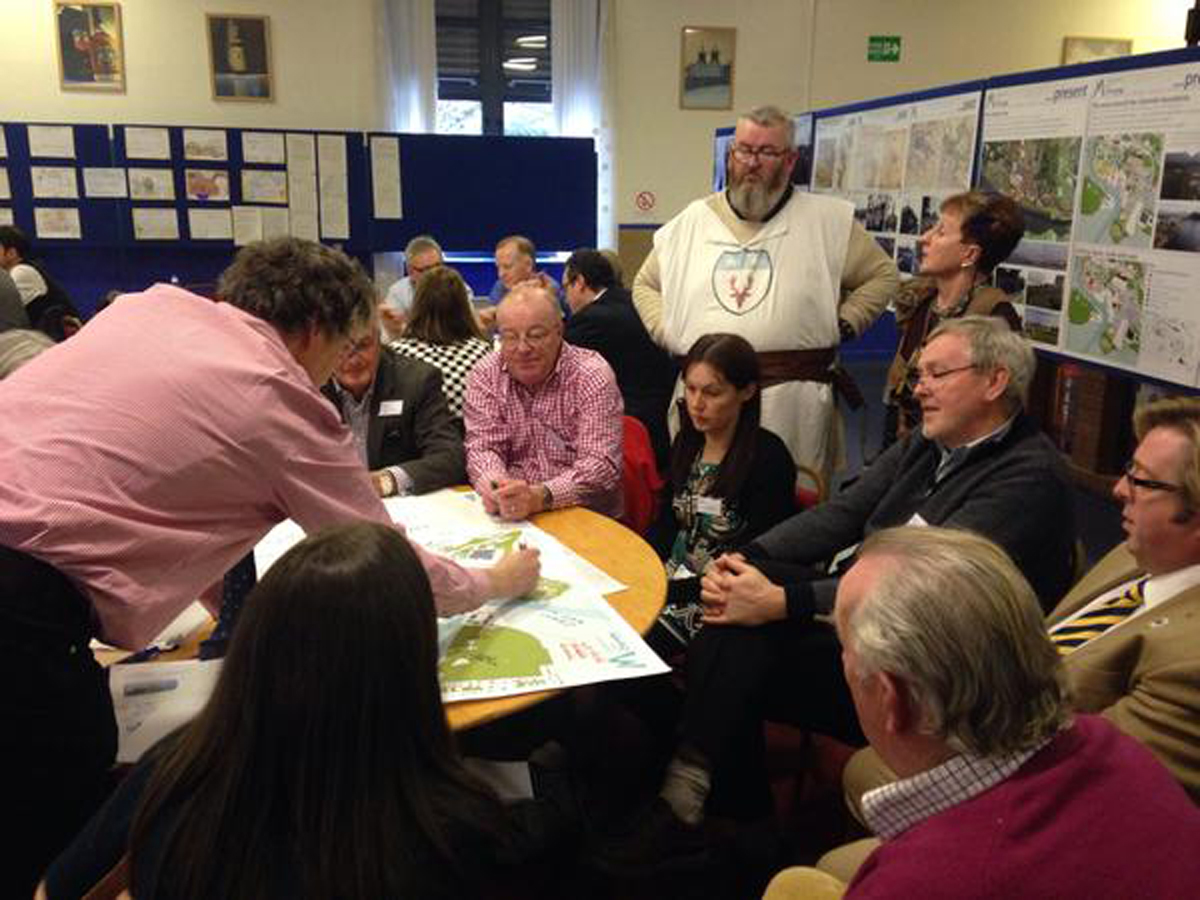 Local people, businesses, landowners and historians were asked how best to promote Dumbarton Rock as a tourist destination.
We lead a consultation in the town the past week focusing on the future of the rock and the surrounding waterfront area. It has been organised by the Scottish government with workshops taking place over the four days. The aim was to create an action plan and shape future strategy.
Dumbarton Rock has a long history. It formed part of a volcano that was active 350 million years ago and in more recent times - the 1500s - Mary Queen of Scots stayed in the castle built on it.
The Scottish government selected the Rock and its surroundings for a design "charrette".
Future vision
A charrette is an interactive design workshop, in which the public, local professionals and stakeholders work directly with a specialised design team to generate a specific community masterplan.
Organisations taking part include West Dunbartonshire Council and Historic Scotland, as well as planners and tourism experts. Workshops were held at Dumbarton Football Club and Dumbarton Burgh Hall.
Councillor Patrick McGlinchey, convener for infrastructure, regeneration and economic development, said: "This event will see the public, designers and specialists working together, 'hands on', to prepare a long-term vision for Dumbarton Rock and its surroundings, with the ideas translated into plans and drawings.
"We want to prepare a future vision that will have the support of local people, and will establish a bright future for the Rock as a first-class tourist destination."
Project director Karen Anderson, from architects Anderson Bell Christie, said: "I'd encourage anyone who is interested in Dumbarton Rock to come along to one of the workshops, where they will get the chance to share and develop ideas to make more of the Rock and the waterfront, and to better link the Rock to the town centre."