Edinburgh Nurseries
July 23rd 2019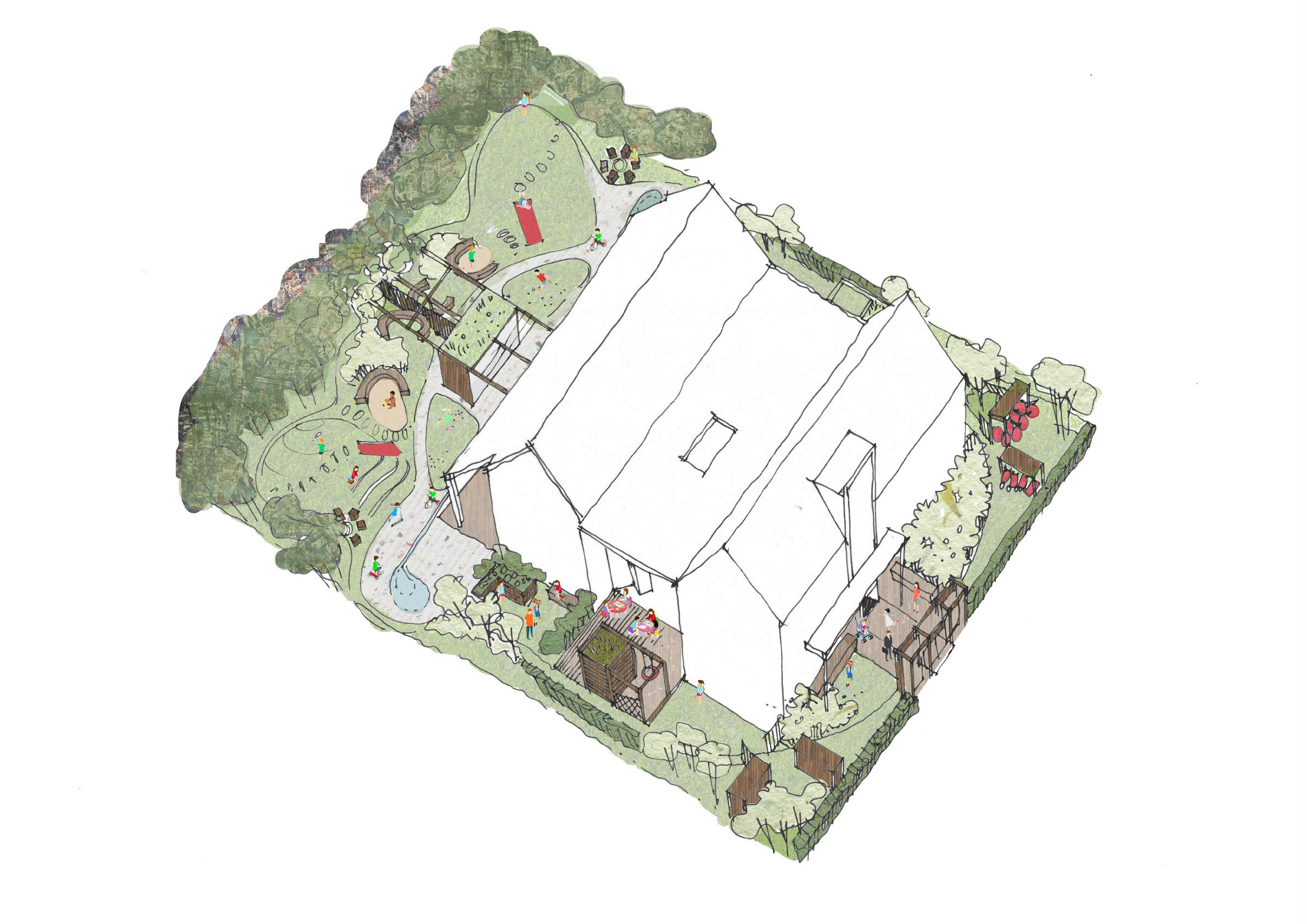 Five of our new nursery designs for City of Edinburgh Council have now started construction on site. These buildings will allow delivery of the 1140hrs early learning and childcare provision, provided by the Scottish Government from August 2020. The designs have been generated from first principals following extensive consultation with staff, educationalists and the Care Inspectorate. The approach aims to provide the very best learning outcomes and opportunities for children in a safe and pleasant environment. The designs create a variety of spaces that have properties best suited to the type of activity being conducted – giving teaching staff the best possible tools to work with.
Each of the playrooms will benefit from direct "free flow" access to the adjacent external spaces designed by ERZ. The playrooms all open on to generous covered spaces that provide opportunity for all weather outdoor play as well as al-fresco dining. These spaces lead out into the naturalistic play areas surrounding the building. At each location we have retained whatever healthy and high quality woodland is available to enrich the landscape.
The new facilities will be constructed simultaneously across the city by CBC. Each nursery is located within the grounds of existing primary schools at Granton, Nether Currie, St John Vianney, Craigentinny and St Mark's. They will provide spaces for children between 2 and 5 years old, with one location providing spaces for children aged under 2. The nurseries follow a standardised design strategy that offers variations to accommodate either 64, 128 or 137 children.
We are delighted to have the opportunity to design these facilities, we hope they will help give the next generations the very best start to their educational journey. Undoubtedly they will provide enormous benefit to children, parents and care givers across Edinburgh.