Ochiltree Community Hub Opening
October 04th 2019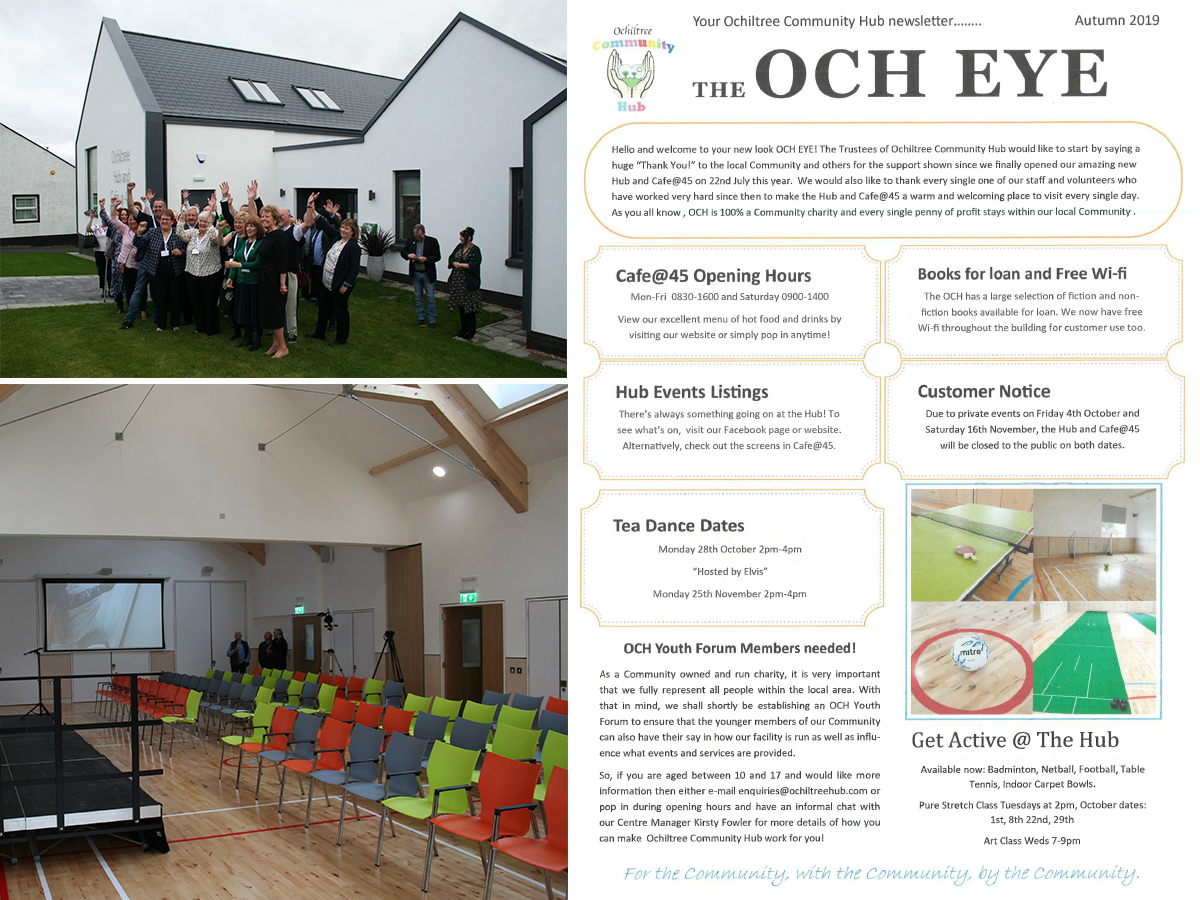 Our project for the Ochiltree Community Hub had it's official opening today!
We worked with Ochiltree Community Hub through the process of developing their ambitions, to provide a modern community facility in their village.
This involved assisting with development of the design to obtain Big Lottery funding together with other funding sources. Construction commenced in summer 2018 and completed earlier this year. The facility provides a large hall which can be divided in two, a café and meeting rooms, together with ancillary accommodation. These areas are able to accommodate a variety of functions. To date there have been ceilidh's, film nights, children's play events, exercise classes, conferences and meetings. Together with a vibrant central café, this has become the successful Hub which the community volunteers worked hard to achieve.