Scottish Design Awards 2021 - Finalist - Gannochy Lifetime Neighbourhood
June 04th 2021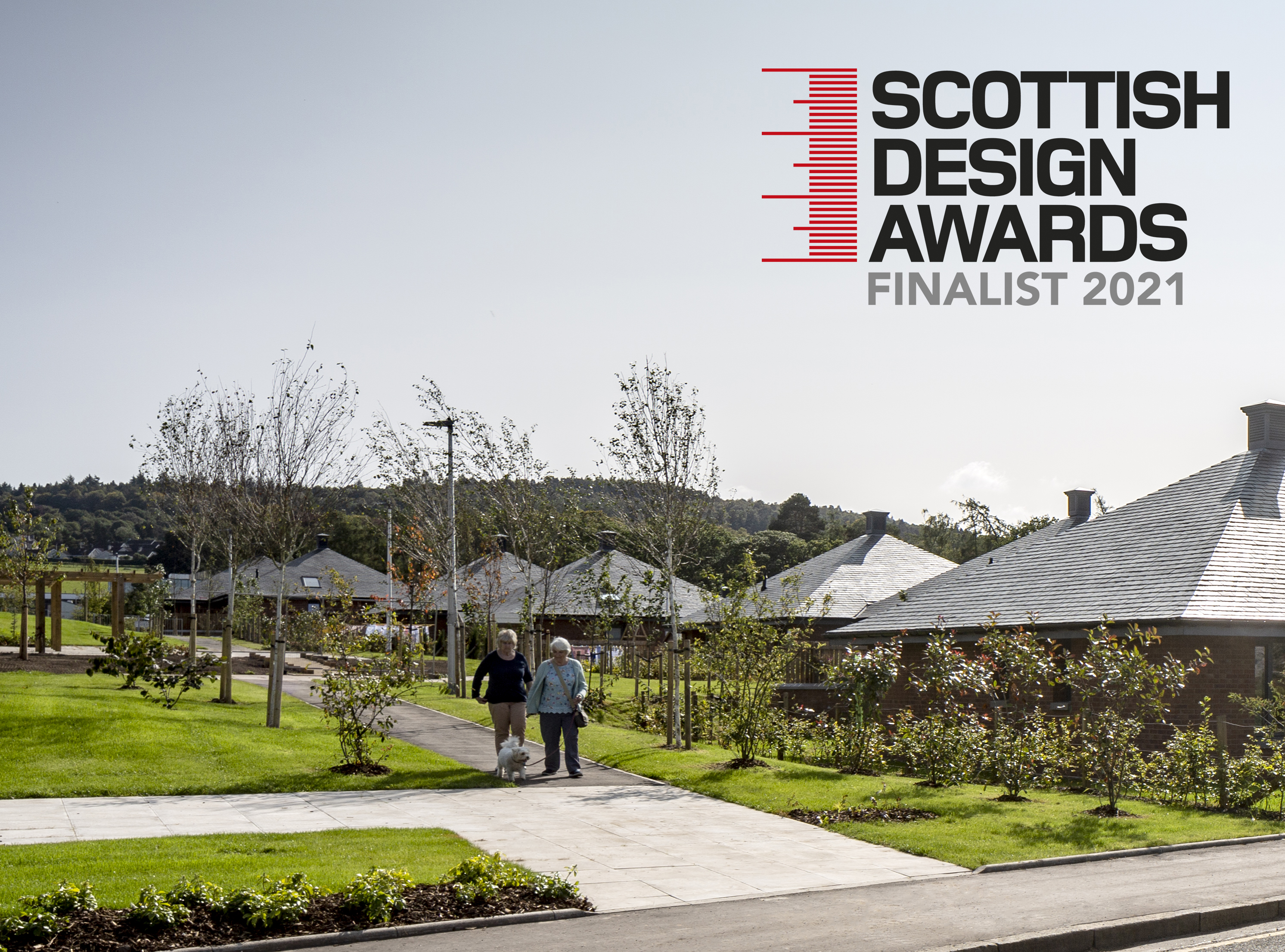 We are delighted to have three projects shortlisted in this year's Scottish Design Awards!
Affordable Housing: Craigmillar Town Centre Affordable Housing: Holmlea Primary School Regeneration: Craigmillar Town Centre Affordable Housing: Gannochy Lifetime Neighbourhood Residential - Multi unit: Gannochy Lifetime Neighbourhood Public Realm/Landscaping: Gannochy Lifetime Neighbourhood
Thank you to everyone involved in these projects and we have our fingers crossed for the awards ceremony on 15th July.
Today we're showcasing Gannochy Lifetime Neighbourhood. AK Bell, a noted philanthropist, established the charitable Gannochy Trust in 1937. He constructed the original Housing Estate in 1923, a project described by Neville Chamberlain, as 'unique in character and the best I have seen'. It continues to provide high quality housing at mid-market rent.
To celebrate the Trust's 75th anniversary, the Trustees decided to extend the estate to provide flexible, sustainable, two bedroom homes accommodating a range of tenants - from young 'starter' families, single people, older people downsizing, and people with physical and perceptual impairments (such as dementia) including those with a live-in carer.
https://www.andersonbellchristie.com/project/gannochy-trust-lifetime-neighbourhood