Scottish Property Awards
March 01st 2019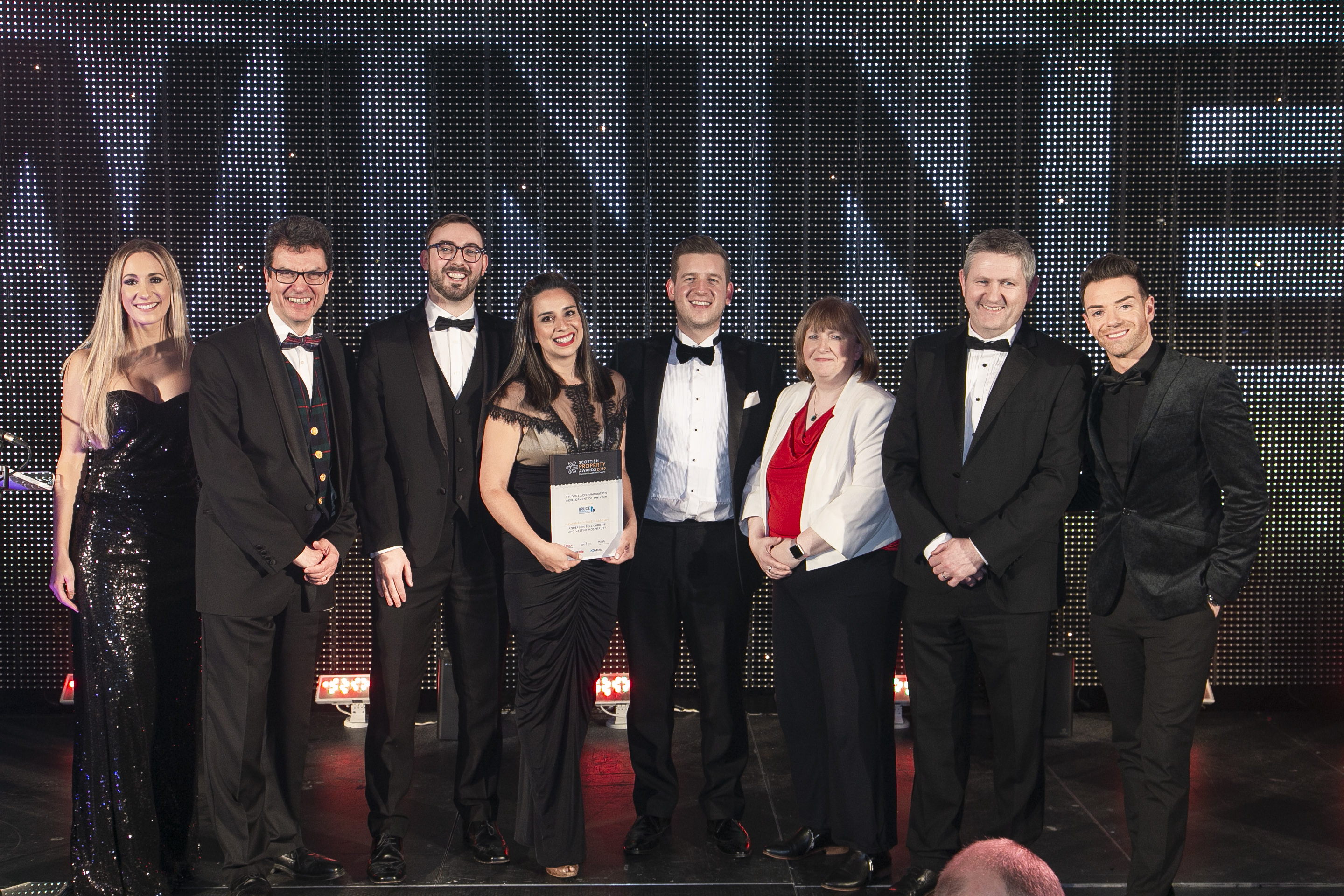 We are delighted to have won the award for Student Accommodation Development of the Year for our project, Havannah House in Glasgow.

Congratulations and huge well done to everyone involved.
Havannah House is a 458 bedroom student accommodation project nearby Glasgow's historic High Street. The proposals were developed in collaboration with Vastint Hospitality and represents their first UK venture into the competitive student accommodation market. The project was successfully delivered on site by Robertson Construction and offers a place for students to live close to the centre of Glasgow and is a prime location from which to explore the city where they have chosen to study. The design incorporates a number of on-site facilities including a gym, multiple study spaces, cooking and laundry facilities, and social areas. The landscaped courtyards play a key role in the design, acting as a green space to relax and as a cycle storage and repair point, encouraging environmentally friendly travel. Generous bedrooms offer great views across the city and communal kitchens spread throughout the plan encourage students to meet and eat together. Havannah House was up against some strong competition and it's great to see it come out as top of the class!