Scottish Design Awards 2021 - Finalist - Craigmillar Town Centre
June 02nd 2021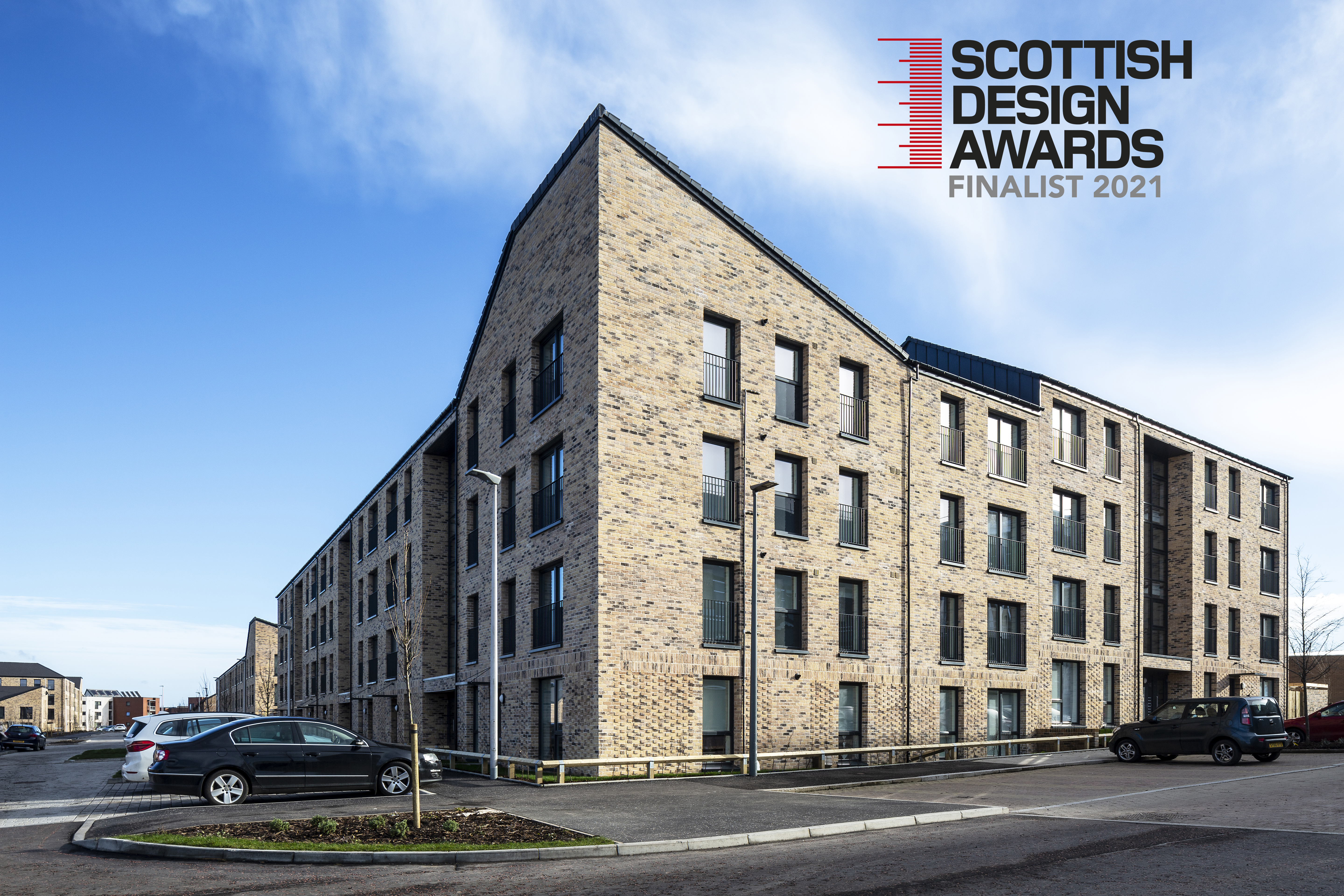 We are delighted to have three projects shortlisted in this year's Scottish Design Awards!
Affordable Housing: Craigmillar Town Centre
Affordable Housing: Holmlea Primary School
Regeneration: Craigmillar Town Centre
Affordable Housing: Gannochy Lifetime Neighbourhood
Residential - Multi unit: Gannochy Lifetime Neighbourhood
Public Realm/Landscaping: Gannochy Lifetime Neighbourhood
Thank you to everyone involved in these projects and we have our fingers crossed for the awards ceremony on 15th July.
Today we're showcasing Craigmillar Town Centre, the population of Craigmillar fell with the decline of the economy during the 1960s and 1970s, social problems began to grow and the area became stigmatised. In response the Craigmillar Urban Design Framework was established. The 194 homes now completed have solidified the intention of this framework and the rejuvenated heart of this community. An important principle was that existing tenants would be given the right to return to the area. The development and housing mix was designed to ensure that everyone with the right to return could be accommodated, from 1-bed 2-person flats through to 5-bedroom 7-person houses, a neighbourhood has been created to meet all the housing needs of this growing community.
Valerie McMillan couldn't be happier with her adapted one-bedroom home: "I love my new home, I'm here to stay. I feel so much more comfortable here and the house is really bright and sunny. I haven't had to put the heating on once and it's very warm. When I was 18 I lived on this street in my first home, now I'm 52 and I've come full circle. I'm home again. You notice a big difference in how the streets and the shops look. It's all change and a really nice area with a tight community - everyone I've met says hello and is very friendly."
https://www.andersonbellchristie.com/project/craigmillar-town-centre