Scottish Design Awards 2021 - Finalist - Holmlea Primary School
June 03rd 2021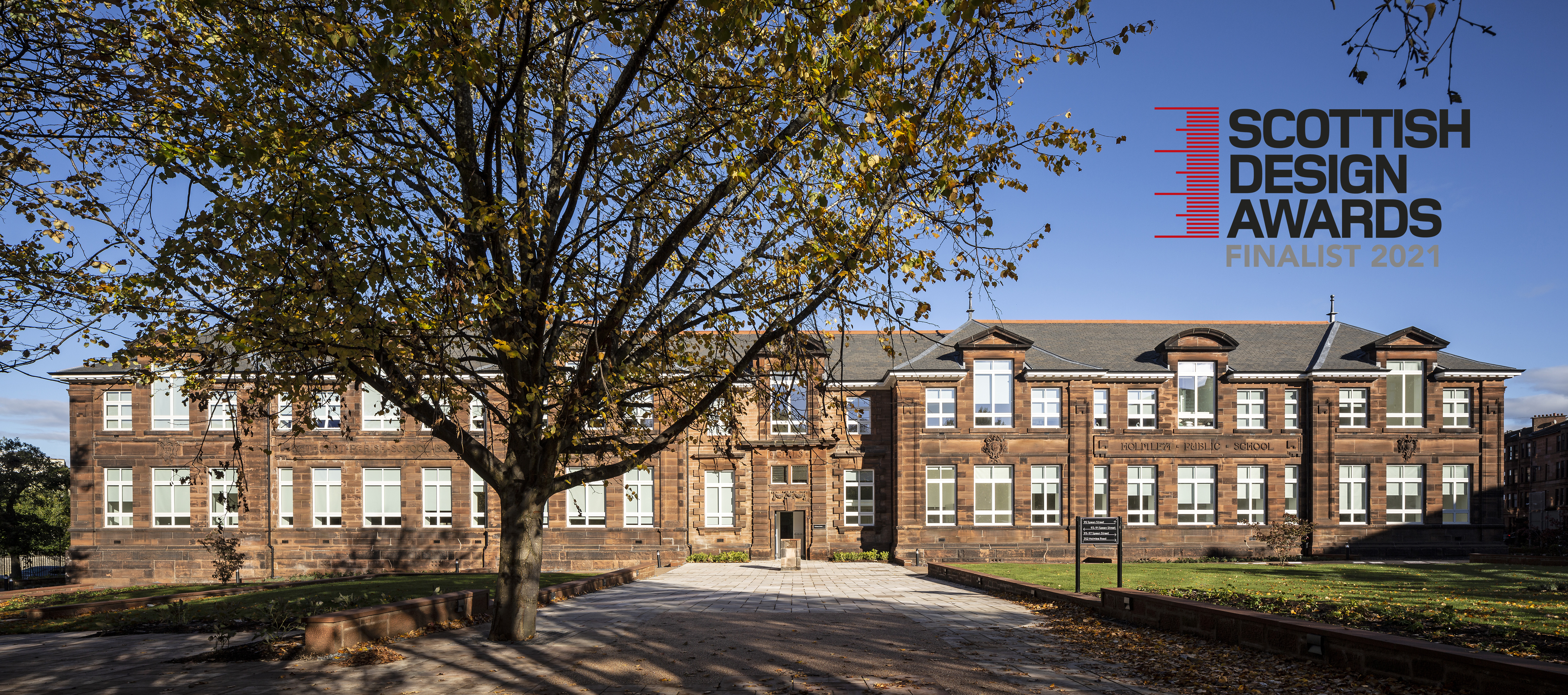 We are delighted to have three projects shortlisted in this year's Scottish Design Awards!
Affordable Housing: Craigmillar Town Centre Affordable Housing: Holmlea Primary School Regeneration: Craigmillar Town Centre Affordable Housing: Gannochy Lifetime Neighbourhood Residential - Multi unit: Gannochy Lifetime Neighbourhood Public Realm/Landscaping: Gannochy Lifetime Neighbourhood
Thank you to everyone involved in these projects and we have our fingers crossed for the awards ceremony on 15th July.
Today we're showcasing Holmlea Primary School. The project has completely regenerated the surrounding area as well as the school itself; having closed in 2005 it had lain empty, deteriorated with the ravages of time and systematic stripping of valuable raw materials before becoming a hive of anti-social behaviour. Now standing as a beacon as you cross the bridge into Cathcart, the regeneration has allowed the 'back' of the site to engage with and engrain itself within the robust tenemental forms of Cathcart whilst maintaining its historic facade. A full circle approach, with former pupils of the school being amongst those who have benefited from its restoration.
https://www.andersonbellchristie.com/project/holmlea-primary-school-cathcart-glasgow